Dana Vanderveer
Dana
Birthdate:
01/27/1991
Birthplace:
New York, NY
Apparent Age:
25
Gender:
Female
Height:
5'6"
Weight:
120
Hair:
Blonde
Eyes:
Green
Played By:
Amber Heard
Dana Eliza Vanderveer
Velma
Concept: Know-It-All Princess of the Road
Personality:
Bitchy.
Intelligent.
Control freak.
Tough as nails.
Dana is not the easiest person to be around of, always rolling eyes at people as if they are saying something stupid or out of place. She always knows where everything she needs is, always has a plan and objectives traced to the most minute details. You agree with her, and might see Dana smile. Disagreeing with her is a sure way to earn a scowl.
Hard to be around. What a bitch. Ugh.
Thomas Vanderveer (father, deceased)
Amanda Vanderveer (mother, deceased)
Christopher Vanderveer (brother, deceased)
Billy Lee Ferguson (ex-husband, alive)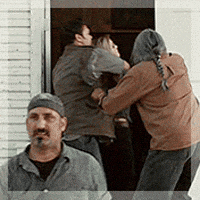 Latest RP Logs with Dana Vanderveer
View All