Ellie Zapata
Ellie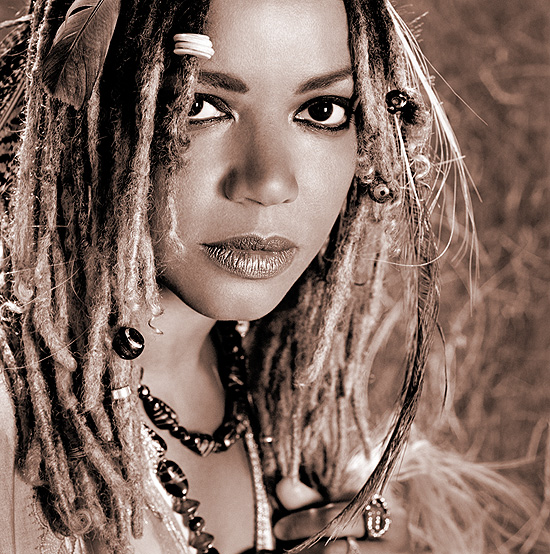 Birthdate:
Birthplace:
Unknown
Apparent Age:
18
Gender:
Female
Height:
5' 2''
Weight:
110
Hair:
Black
Eyes:
Brown
Ellie Anne Zapata
Concept: This young woman is a scavenger, coming from a mysterious past.
Description
Ellie is a small young woman, slender and perhaps a bit on the malnourished side. Her dark hair hangs in black dreads around her face, framing her slightly gaunt, light brown features and dark brown eyes. One of the striking features about her is a scar on her left cheek that runs from her ear to her chin. She stands at about five foot two inches and weighs maybe a hundred pounds. Her clothing is sewn together in a patchwork of fur, leather, and cloth. It is functional, providing limited protection from the elements and attackers. Around her waist is a hand made leather belt that holds several attached leather and cloth pouches. There she has a small holder which holds a steel knife with knuckles on the handle.
Personality:
Ellie is a nervous woman, always believing that people are out to use her for one thing or another. She struggles internally, trying to fend off her most base of needs and desires for the needs of the greater good.
Latest RP Logs with Ellie Zapata
View All