Greg Fox
Cheyenne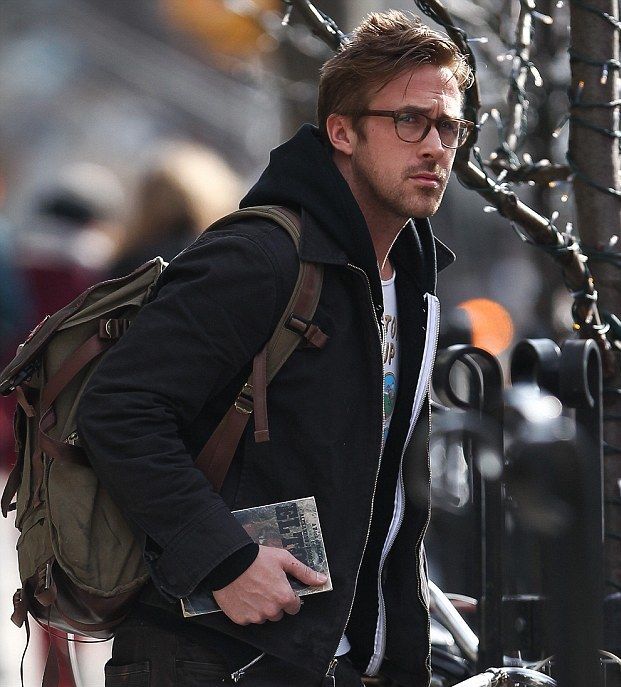 Birthdate:
06/01/2004
Birthplace:
Stillwater
Apparent Age:
Late twenties/early thirties
Gender:
Male
Height:
6'2"
Weight:
180 lbs
Hair:
Blond
Eyes:
Blue
Played By:
Ryan Gosling
Greg Fox
Concept: A former school-teacher and bibliophile, Greg left Stillwater to protect his sister and build a better community than the one they left behind.
Description
The man before you is six feet of scruffy, nerdy, nordic masculinity. His short blond hair is just as likely to be sticking out every which way as it is to be combed, and he's not often seen without (at least) a few days' worth of stubble on his tanned face. Soulful blue eyes peer out from behind the glasses he's rarely seen without, the dark-hued plastic frames as much a part of his face as his thin lips and strong chin. He's slender and lean, more a byproduct of ration restrictions than conscious effort. He's wearing a black tee shirt with a few signs of wear on it and a pair of beyond-faded blue jeans. His feet are shod in once-sturdy work boots, more than a little dusty and scuffed but recently resoled.
Greg was one of the founding members of Outpost 39 and was its first Mayor. Though he resigned from the position after only a few months, he saw the group through the first long, hard winter and into the first planting season.
After stepping down, he spent most of his time preparing and giving lessons to the children at the outpost and scavenging books for the community library. In the wake of the great blizzard of 2032, he largely shut himself away from the community for months. He was just starting to emerge from his shut-in status when the outpost was taken by Tom Briar and his men.
Greg was captured by Briar's men and held hostage along with numerous others, much to his sister's dismay. However, he was returned unharmed (aside from his dignity anyway) along with the others when the group made good on their promise to leave the area.
A few months after the group re-settled at Camp Missaukee, when word reached the group that Briar's men had been displaced by a larger group of Sentinels, Greg and his sister packed up their belongings and left, determined to make their way back to Stillwater on a quest for answers. They returned about six months later, with dire news of Stillwater's fall and a horde of Stillwater's dead shambling north.
Cassandra Fox – Greg's "kid" sister. The two are close; he would do just about anything to keep her safe.
Latest RP Logs with Greg Fox
06/08/2016: Great Lengths - Greg goes to them to avoid his ex. And who wouldn't?
06/07/2016: Bad Dreams - Bunks aren't great for sharing with restless sleepers.
06/02/2016: Thirty Percent - It's all beer and skittles until the ex-girlfriend shows up.
05/25/2016: Chapter Four - In which Thea walks in on Greg and one of his favorite pastimes.
View All