Jennifer Bradshaw
Cheyenne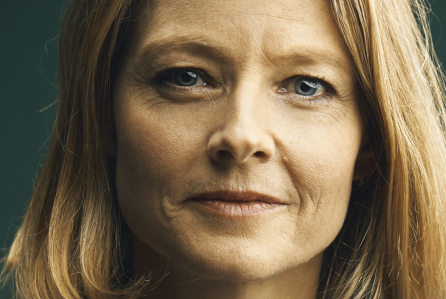 Birthdate:
11/22/1984
Birthplace:
Pikeville, Kentucky
Apparent Age:
Late 40's/Early 50's
Gender:
Female
Height:
5'7"
Weight:
135-ish
Hair:
Blond/Gray
Eyes:
Blue
Played By:
Jodie Foster
Jennifer Bradshaw
Jen
Concept: Apocalypse veteran, hillbilly homesteader, sharpshooter & mother hen.
Description
This survivor is a caucasian female in her late 40's or early 50's. Her tanned face bears numerous age lines–it's not like she can hop down to the drugstore for some Oil of Olay. Her hair is blonde with traces of grey, shoulder-length and relatively straight, and her eyes are blue. She is of average height (about 5'7″) and slender build, with a subtly toned physique. Wiry, you might say. She looks like she raided a sporting goods store, dressed in camouflage hunting gear minus the reflective vest. Her hiking boots are well-worn but not quite worn out.
Latest RP Logs with Jennifer Bradshaw
02/15/2016: Weapon of Choice - We are all in the gutter, but some of us are looking at the stars.
12/03/2015: Neto Makes Nice - Agnes and Jennifer get to know Neto. No one walks away angry.
12/02/2015: Judge Judy, Zombie Hunter - Some of the newer campers discuss sponsorship and citizenship, and wonder about the fate of Judge Judy to boot.
11/24/2015: When Harry Met Jen(ny) - A tense standoff is disarmed when a mutual acquaintance is realized. A certain teenager is deemed unsuitable for 'Guess Your Age' booth duties at the next Camp Missaukee Fair.
View All